Cable Rail Posts
The stylish and contemporary Cable Railing System brings a sleek, modern look and a superior air-flow to this view-through option. Custom Surface or Facia Mounted Posts can be manufactured to meet any design or building requirement.
Excell offers standard posts in 1 5/8th, 1.72" and 2 ½", but also has a variety of custom posts profiles available. Posts can be surface or fascia mounted and can be installed with a variety of base plates or post caps to match any design.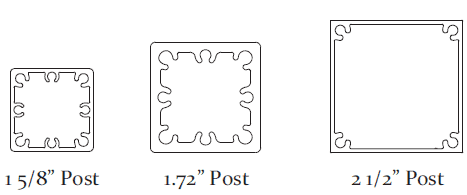 Standard posts come in the 1 5/8th, 1.72" and 2 ½" sizes, but are available in other custom profiles.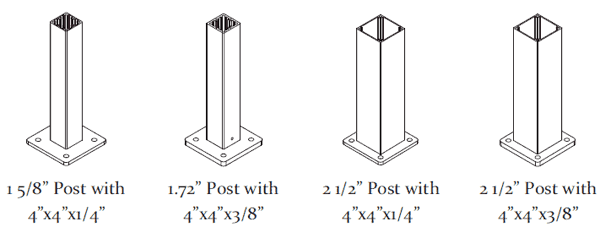 Excell's Standard Surface Mounted posts come in 4 options varying from 1 5/8" to 2 ½" with 4"x4" base plates of varied thickness.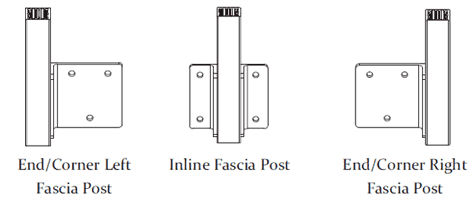 Excell's Standard Fascia Mounted posts are available with inline or right and left ends or corners.
All of the Excell Railing Components have a powder coated finish available in 9 standard colors (or any one of 180 Custom Colors) and meet AAMA 2603 and AAMA2604 specifications with our standard Super Durable Powder.